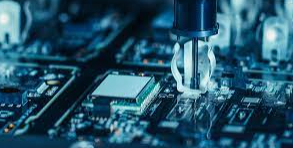 Is The Electronics Industry Recovering ?
The global electronics industry has been hit hard by the COVID-19 pandemic, which disrupted supply chains, reduced consumer demand, and caused factory closures. However, as vaccination rates increase and economies reopen, there are signs of recovery and growth in this vital sector. Here are some of the key factors that are shaping the electronics industry outlook for 2023 and beyond.
## Strong Demand for Consumer Electronics
One of the main drivers of the electronics industry recovery is the strong demand for consumer electronics products such as laptops, smartphones, tablets, wearables, and smart TVs. These products have become essential for remote work, online education, entertainment, and communication during the pandemic. According to a report by The Business Research Company, the global electronic products market is expected to grow from $948.78 billion in 2020 to $1055.29 billion in 2023 at a compound annual growth rate (CAGR) of 11.2%. The market is expected to reach $1291.14 billion in 2025 at a CAGR of 5%.
The demand for consumer electronics is especially strong in emerging markets such as China and India, where rising incomes and digitalization are driving sales. China's exports for June 2023 continued to show strong growth, rising by 32.2% year-on-year according to trade data from China's General Administration of Customs. This reflected continued strong global demand for electronics and personal protective equipment (PPE) equipment.
## Semiconductor Shortages and Supply Chain Challenges
While the demand for electronics products is high, the supply side faces several challenges that could hamper the recovery. One of the most pressing issues is the global shortage of semiconductors, which are essential components for many electronic devices. The shortage has been caused by a combination of factors such as increased demand from various sectors (such as automotive), production disruptions due to COVID-19 outbreaks or natural disasters (such as fires or floods), trade tensions between major producers (such as China and the US), and limited manufacturing capacity.
The semiconductor shortage has affected many industries that rely on electronic components, especially the automotive sector which has faced production delays and reduced output due to lack of chips. According to IHS Markit, global light vehicle production fell by an estimated 3% year-on-year in Q1 2023 due to chip shortages.
The semiconductor shortage has also led to sharp increases in input prices and output prices for electronic products manufacturers. This could affect their profitability margins and competitiveness in the global market.
To cope with these challenges, many companies are investing in expanding their production capacity or diversifying their supply sources. For example,
A2 Global Electronics + Solutions, a leading provider of electronic component distribution services, announced plans to invest $15 million over three years into its new headquarters facility in Florida that will include an advanced testing laboratory and warehouse space.
## Innovation Opportunities
Despite these difficulties, the electronics industry also offers many opportunities for innovation and growth. Some of the emerging trends that could shape the future of the industry include: – **5G technology**: The rollout of 5G networks around the world will enable faster data transmission, lower latency, and higher connectivity for various applications such as internet-of-things (IoT), smart cities, autonomous vehicles, and telemedicine. According to IDC, global spending on 5G infrastructure will reach $11.6 billion in 2023, up by nearly 20% from 2022.
– **Artificial intelligence (AI)**: AI is transforming many aspects of electronic products design, manufacturing, and usage. AI can help improve product quality, optimize processes, enhance customer experience, and create new business models. According to Gartner, global AI-derived business value will reach $3.9 trillion in 2023, up from $1.6 trillion in 2022.
– **Green electronics**:
As environmental awareness grows among consumers and regulators, the electronics industry faces increasing ressure to reduce its environmental impact and adopt more sustainable practices. This includes using renewable energy sources, recycling materials, reducing waste, and designing products that are energy-efficient and durable. According to ResearchAndMarkets.com, the global green technology market size was valued at $10 billion in 2022 and is projected to reach $48 billion by 2027 at a CAGR of more than 20%.
So it seem's the global electronics industry is well on it's way to recovery in 2023